Below is a list of medieval/Renaissance dances that I am available to teach.
Each dance's page has instructions, embedded media, and an attached handout.
You can contact me through icons in the footer of this page.
COPYRIGHT NOTICE: All materials on this website are licensed as Creative Commons Attribution-ShareAlike 4.0 International, which means you are allowed to copy and redistribute the material in any medium or format as long as you give attribution and distribute these materials under the same license. Click the CC link to learn more.
These Dances by Arrangement and Number of Dancers
General Resources
15th Century Italian
16th Century Italian
Gresley (~1500)
Arbeau (1589)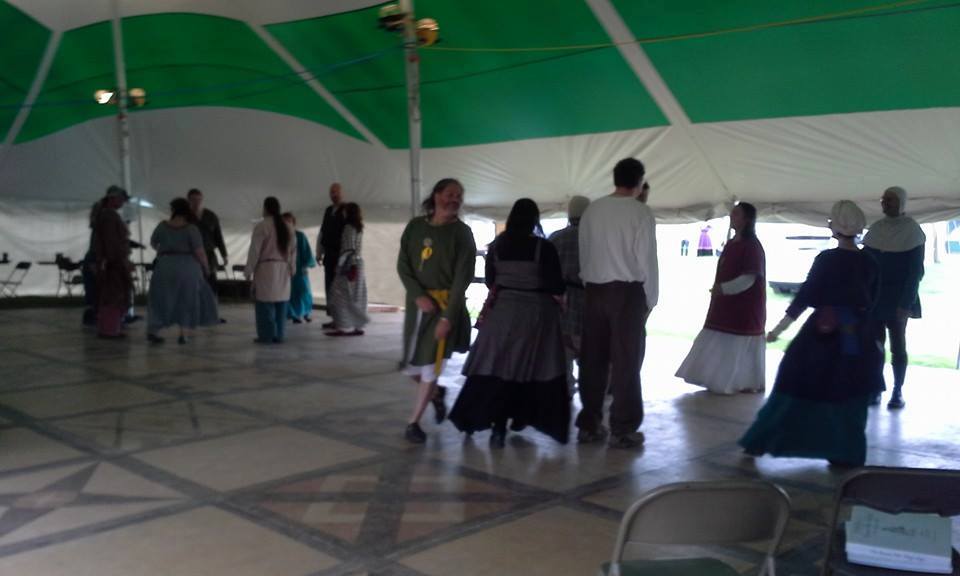 Inns of Court (1570-1675)
Playford (1651 – Original)
Playford (Later editions) and other
Later English Country Dances
Chichester Manuscript* (ca. 1610)
Other Modern Invented Dances
* "The Chichester Manuscript" is the name I have chosen for my collection of dances that I have written and choreographed to fit in with the characteristics of the early editions of Playford's Dancing Master. On my Handouts page, I have spreadsheets where I have collected the various musical elements and the various steps used in the first two editions of Playford. I chose Chichester because it is near the southern coast (in case I want to include any bransles that may have trickled in across the Channel) and because I was able to find evidence of an active dance community in the 1600s. My goal is to compile all my dances into a book and present it as a "long lost manuscript" that was recently "found."